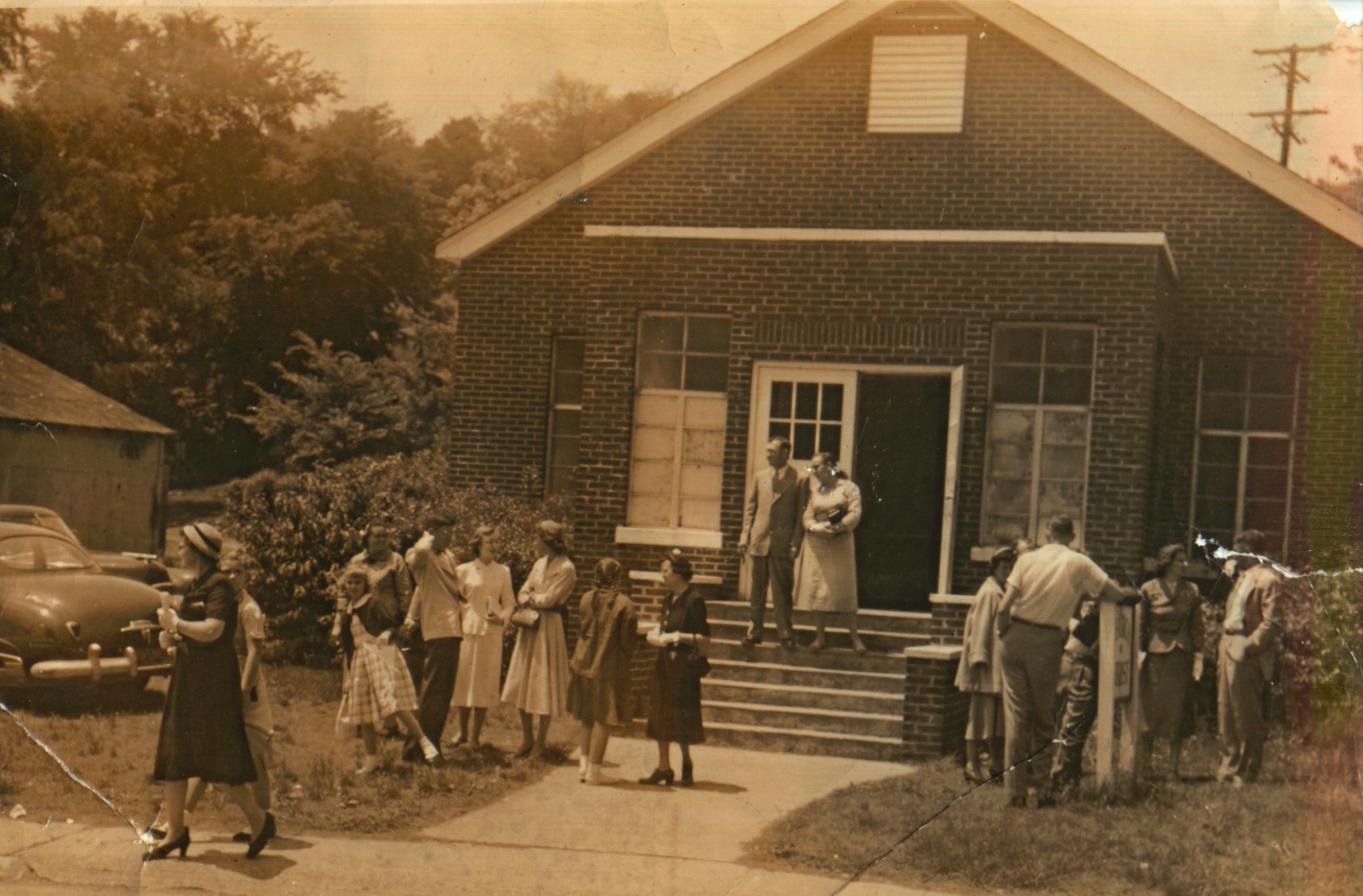 History of the church of Christ in Clinton, Tennessee
The restoration of the church of Christ in Clinton had its beginning during the hardships and uncertain times of World War II.  Temporary dwellings and mobile homes dotted the landscape of Anderson County as many families moved to the area to work on the Manhattan Project in Oak Ridge.  The first meeting of the church of Christ in Clinton took place in one of these homes. 
The Clinton church of Christ is thought to be the oldest congregation of its kind in Anderson County.  Six people assembled for the first worship service on February 7, 1943:  Bonnie and Iva Grissom, O.B. Trammell and his son Byron, and Robert and Ariel Waters.  Brother O.B. Trammell's wife, Hazel, and their daughter, Marjorie, were present on February 21st.  Marjorie had been sick with the whooping cough and could not attend the first Sunday.  The first contribution was $6.50.  Others who soon began to attend the new congregation were:  Iva Mitchell and son, Jerry; Mrs. A.S. Algood, S.J. and Hazel Russell and children, Gale, Don, and Joe; Mabel Lancaster; Mrs. Roy Rowland; Robert and Cora Sadler and children; Robert and Rosie O'Neal; and Ben and Minnie McAllister and children.
The first two weeks they met in the mobile home of Robert and Ariel Waters on Highway 61, between Clinton and Oak Ridge.  The Waters had been New Testament Christians before moving to Clinton from Wilson County, Tennessee.
As more and more people moved to Anderson County from other areas, the congregation began to need more room.  The next meeting place was an old Union Hall on Highway 25W in Clinton.  The church was able to rent this property for a few months.  They purchased the property from W.G. Giles on March 6, 1944 and assembled there for the next three years.  It was then demolished and a new building was built on the same spot.  While the new facility was under construction, the congregation assembled under a tent.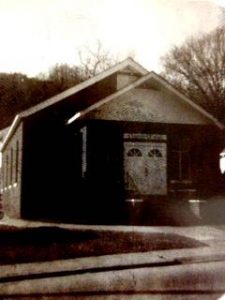 By 1959, the congregation had outgrown its home.  Property was purchased from the estate of Minnie Underwood at 500 North Main Street. In 1963, the land immediately behind this property was purchased and a preacher's residence was built. These two land purchases were once a part of the large McAdoo farm, and an old wagon road is still clearly visible running alongside the McAdoo Spring.  M.H. Tucker and family were the first to live in the newly constructed house. The new church building was completed in 1964 and included an auditorium with a seating capacity of 400, seven classrooms, a nursery, and an office.  Additional property south of the church building was purchased in 1982 from Tim and Faye Bush, allowing for additional parking.  The house was used for several years for extra classrooms, offices, and a kitchen area.  In 1988 the home was remodeled and used to house students from the East Tennessee School of Preaching and Missions.  The Bush house was removed in 1997 to create needed parking space.  For a number of years, the preacher's residence was also used for ETSPM students.  The home was remodeled in 2002 and the present minister and his family now live there.
In the fall of 1987, the upstairs nursery was remodeled and converted into a study for the preacher.  An addition was completed in 1988 that included a new nursery, four classrooms with folding walls, a kitchen, and a pantry.  The classrooms and kitchen could be combined to form a fellowship hall. In 2015, the auditorium was updated with a new ceiling and all new lighting. In 2019, property for future expansion was purchased next door from Carolyn Scruggs.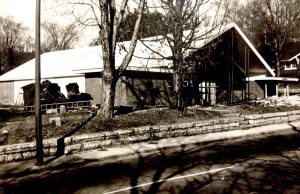 The first preacher for the Clinton congregation was S.F. Timmerman (pictured below).  He was working as the minister for the Harriman church and would visit Clinton and conduct services on Sunday afternoon.  Other brethren who preached in the early years included W.B. Freeman, E.E. Mitchell, J.A. Summey, Persey Manning, and J.B. Jordan.  Jack Johnson of Oak Ridge often filled the pulpit when regular preachers were absent.
Others who have labored with the Clinton congregation:  G.W. Nichols, Bill Phillips, Clifford Reel, James McGill, Phil Evanson, M.H. Tucker, Mike Kirk, Tommy Irons, Gary Kelsey, Richard Powlus, Waymon Summers, Arthur Pigman, David Pharr, Garry Jones, & Darryl Glenn.  Richard Bentley began working with the Clinton congregation in October 2010.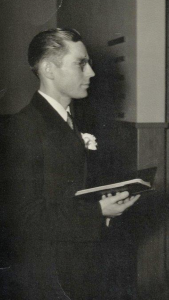 Among the preachers who have conducted meetings in the early years:  brother Plunket, W.G. Bass, J.B. Jordan, Clifford Reel, Bill Long, W.A. Bradfield, E. Claude Gardner, and Garland Elkins.
Many important records have been lost over the decades, but there is some indication that elders were first appointed in the 1950's: brother O'Neal and brother Sadler. Carl Cox and Carlos Herren were appointed elders in 1966.  The first deacons were Finus Dill, Herman Herren, Jim Nash, Mike Nygard, and Carl Rutherford.  Jim Nash was appointed an elder in 1968.  At present there are three elders who serve the congregation:  Herman Herren, Dale Mowery, and Mike Smith.  Nine deacons are now serving:  Herb Byrd, Chris Cox, Billy Fields, James McCrary, Clint Patterson, Arthur Pigman, Tim Nygard, Hubert Sharp, and Joey Smith.  In 2021, an associate minister's position was added, filled by Clint Patterson.