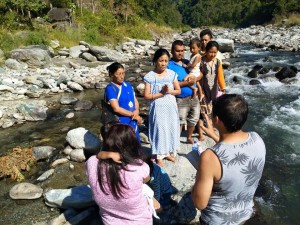 The Great Commission

– Matthew 28:19-20
"Go therefore and make disciples of all the nations, baptizing them in the name of the Father and of the Son and of the Holy Spirit, teaching them to observe all things that I have commanded you; and lo, I am with you always, even to the end of the age."  Amen.
Jesus' words to the disciples of the first century are just as powerful to us  today.  We support these mission works. 
INDIA — Garry Jones – The Mustard Seed: Rainbow Village for Girls, Jacob's Village for Boys
ITALY — Scott and Rebecca Shanahan
SOUTHEAST INSTITUTE OF BIBLICAL STUDIES — Andrew Young
                                                                                                                          CLINTON and ANDERSON COUNTY, TENNESSEE
If you would like to receive montlhly newsletters on our India and Italy mission works via email, please use the Contact Page or email us at churchofChristclinton@gmail.com.